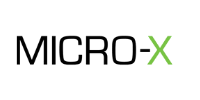 Introducing a New Era in X-Ray Imaging
Think smaller, lighter and faster x-ray solutions with Nano Electronic X-Ray NEX Technology. The Rover Mobile DR is an ultra-light weight X-ray unit providing high quality imaging at Point of Care for patients at home, in hospital or on the sports field!
Several unique components contribute to its lightness:
World first Nano Electronic X ray or NEX Technology™ using carbon nano tubes, generate x-rays without heat yet with high precision.
Therefore, the bulk of oil, lead and motors needed for cooling traditional thermionic X-rays machines are not needed.
NEX Technology delivers an X-ray tube of 2.35 kgs, our head is <6 kgs and the counterpoise arm <16.5ks. The total weight of the Rover Mobile DR is about 100kgs.
No motors and fewer batteries are needed further reducing weight.
Nano Electrionic X-Ray (NEX) Tubes are:
Small and compact
Lightweight
Fast and Efficient
Reliable through simplicity
Precisely controlled